Receive a Copy of
Our Catalogue Today!
Request a downloadable digital catalogue today to find our more about our extensive line of custom plastic injection moulded products and services.
Queensway Plastics Ltd. was established in 1980 as a Manufacturer and Distributor of quality plastic insert fittings and waterwell accessories. Our Head Office, Manufacturing Plant and Distribution Centre is located in Peterborough, Ontario from which we service both wholesale distributors and retail customers North America-wide. In the years since our beginning, we have branched out to manufacture and distribute a quality line of injection moulded plastic components used mainly in the Knock-down and Ready to Assemble Furniture sector as well as for Kitchen and other Cabinet manufacturers. In addition to our manufactured components, we carry a line of out-sourced Cabinet and Furniture Hardware which we distribute to our target markets.
Email us today to download a catalogue or to request a quote.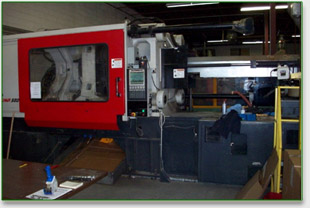 We have leading-edge equipment and continue to make investments in our equipment
Our reach benefits our customers in many ways
Our large network of suppliers provides us with reliable access to the right tools for the very specific needs of our customers
We offer great value to our customers as we receive stable, competitive pricing from our suppliers
Our Canada-wide data base of contacts ensures that we keep on top of industry developments and pass on efficiencies to our customers
What sets Queensway Plastics Ltd. apart from the rest?
We have a dedicated team of professionals, highly trained and committed to producing quality products
We have leading-edge equipment and continue to make investments in our equipment
We meet your most exacting and demanding requirements through our optimal process flow, and a rigorous maintenance program
Our products are in stock and therefore ready to ship
Outstanding tooling
Click here to learn more about why Queensway Plastic is superior
Our turnkey injection moulding solutions include
Custom product design assistance
Prototyping
Mould design fabrication
Production
Secondary value-added operations, including ultrasonic welding, heat staking, printing, riveting, painting and assembly